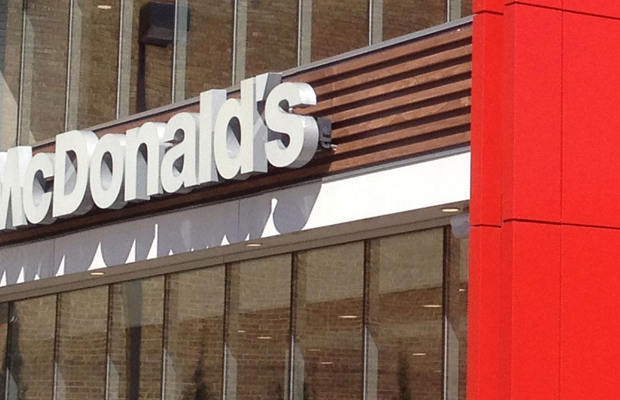 InCONTROL Safety & Claims
We put you InCONTROL
At Gallagher it all starts with proactive loss prevention services that will reduce the frequency and severity of losses, lower the cost of risk, protect employees and the public, and insulate organizational assets.  It continues with a claims program built on a 'take charge' philosophy – assess, address and success. It concludes with the most favorable outcome for you.
What's included.
Safety awareness training & support

Gallagher's Virtual Safety Platform (VSP)

Coverage review & advocacy
Timely and efficient resolution
Claims auditing focused on best practices and compliance
Fraud awareness and defense
Litigation management
General inquiry & advocacy support
Why we do what we do.
Saving money for our clients is a primary function accomplished through policy coverage interpretation and advocacy, loss history analysis and retrospective premium negotiation on loss-sensitive programs. Without this kind of expert support our clients are at the mercy of unilateral decisions and biased actions of the insurance company. Our ultimate goal is to ensure that each and every client receives timely and effective support from our claims and loss prevention personnel.
What it means for you and your stores.
Many of the day-to-day training and practices that our clients have made part of their culture and programs can be attributed to our teams' resources, experience and carefully executed efforts. As a long-standing partner with clients and carriers alike, our Loss Prevention & Safety Program embodies the:
WHAT IS THE VIRTUAL SAFETY PLATFORM (GALLAGHER'S VSP)?
VSP responds to the demands of the marketplace and capitalizes on today's social networking systems. We recognized that the most effective way to deliver important safety tips and loss prevention messages was directly to the staff through the use of smart phones, tablets, laptops and even in-store computers.  No longer is a static poster taped to the wall sufficient for employees to learn.
Available to all crew members online and easily incorporated into crew training meeting agendas, the VSP site showcases short, entertaining and informative monthly training videos complemented by bilingual lesson plans, posters and more, also available online. 
Online at ajg.com/VSP
HOW DOES THE VSP PROGRAM WORK?
On the first of every month, we send an email to all McDonalds insureds and their operation team members that announces the month's safety topic.  We send a direct web link to the safety video for that month, as well as the lesson plan and poster – all of which can easily be forwarded to store operations or crew members to encourage participation.  If managers want to prepare crew training in advance, they can check the VSP Training Library on the 25th of each month. 
Each lesson plan includes an employee sign-in form to track completion and there's an optional survey at the end of each video that we hope you and your managers will encourage crew to complete.  This simple step can now provide a new level of analytics to assist with store-level safety management and planning.  
For the Annual Calendar that shows the topics and Q-links, click here. Each monthly topic has a dedicated Q-link which you'll find on all materials.  A Q-link is a QR Code for easy online access through any tablet or smartphone equipped with a camera and a QR code reader/scanner application feature. Don't have one on your device?  Just visit your device's App Store and download a QR code reader/scanner app.
Your feedback about our Virtual Safety Platform is always welcome - and if there is a topic you'd like to see us cover, please let us know. We hope that you find VSP a helpful addition to your on-going training efforts.
I NEED INFORMATION ON A SPECIFIC TOPIC, WHERE DO I FIND IT?
First, we're here for you 24-7. Contact any member of your account team and we'll help you find the information you're looking for.  If you're online and looking, you can start with the Knowledge Center, featuring current risk management issues and topics that are relevant to you and your business now and represent the latest trends in the industry.  You can also visit VSP – Gallagher's Virtual Safety Platform for informative and entertaining materials including complete series of video, lessons plans and posters on today's most relevant store-level safety topics.
HOW DO YOU KNOW WHAT TOPICS ARE RELEVANT?
We listen to our clients. We visit with them in their stores.  We coordinate on a regular basis with Corporate McDonalds. All of this lets us always be aware of what the most relevant and hot topics in safety, security and claims management are.  We then create meaningful communications to help you focus on and address the key issues of the topic. We know that the place where it matters most is at the store level and we'll make sure you have access to the information you need now to prevent losses and maintain safety. Please visit our Knowledge Center for our library of relevant and current topics.
IF I HAVE A CLAIM, WHAT DO I DO?
First, contact us. After that, you'll need to complete and submit the claim information. Each Claim Kit is reviewed and updated annually so that you always have access to the most current paperwork and information that you'll need to submit a claim. See the right sidebar menu on this page to find the one you need.
WHAT HAPPENS AFTER I FILE A CLAIM
When you need expert help you need people in your corner that have "Been there - Done that". Who else is going to help resolve a complicated coverage issue or turn around a coverage declination? Who else is monitoring your losses for erroneous claims handling to ensure that your company's bottom line is protected? Who else provides a state of the art loss prevention program that identifies current safety issues & trends that will end up paying big dividends to our insured?
Our experts have a proven track record of reversing seemingly impossible situations and turning them into favorable outcomes for our clients. Our mission is to assist you, our partner in maintaining your most advantageous loss history possible. When difficult scenarios arise you need to know you are well protected. Our claims advocates have demonstrated their value time and time again.