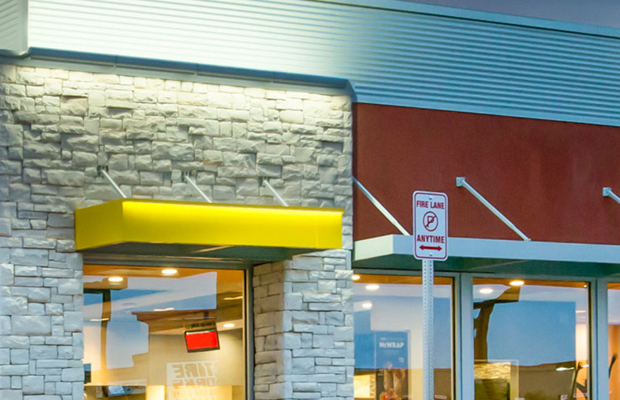 Any approved broker in the McDonalds Franchise Insurance Program has been vetted by McDonalds and offers reliable service, rated and competitive products, and can successfully manage claims as they arise.  We are proud to have been an inaugural member of this elite group writing locations in all 50 states since the 1970s.
So, if we all meet the same requirements, what makes us different and makes Gallagher the preferred choice?
LONGEVITY
Not only have we been writing business for McDonalds Owner-Operators for more than three decades, but all core members of our team have been right here, at Gallagher, working on this line of business. Our clients have grown along with us.  
What that means is that not only are we experienced in insurance and risk management, we have a personal, vested knowledge of our clients.  We know the names of their children.  We knew the store manager when he worked the front counter in high school.  We remember when you opened that second store and that each store opening has been equally important.  We attend local ROA meetings.   And, we know the operational areas that bring you the most concern.  We take all that we've learned about you, your operations, McDonalds requirements, and apply best practices in insurance and risk management and we deliver the best the market has to offer.
LONG TERM STRATEGIES
Instead of being caught in the latest trends we help define our clients' long-term strategies. We take what we know about the intimate workings of your business and identify the areas where we can bring the most value long-term. Is it savings on your annual premium? Is it a quick resolution to a claim? Is it a team dedicated to just McDonalds business? Sure. It's all that…and so much more. It is that extra that makes the Gallagher difference. What are some of these extras?
Being a global broker, we offer more insurance solutions in more areas than commonly found in the McDonalds community. One-stop shopping for Personal Insurance through our Group Umbrella product, free annual insurance portfolio review and coverages for home, auto, life, collections, for your student traveling abroad or away at school and more.
Healthcare & Benefits consulting in an increasingly complex national healthcare environment is top of mind for many businesses today. An equally seasoned Gallagher team was selected by McDonalds as one of only three brokers to offer this on a national basis. Gallagher is the only one that offers Benefits Consulting and Franchise Insurance to the McDonalds Community.
Our risk management solutions evolve from identified needs and are innovative and compelling. It was our ability to custom-tailor a solution that led to Gallagher being administrator for more McDonald's Self-Insured Work Comp pools than any other broker – Alabama, Arkansas, Georgia, Maine, Massachusetts, Michigan, Oklahoma, Oregon, North Carolina and South Carolina.
LOSS PREVENTION & SAFETY INNOVATIONS
First to market 15 years ago with a companion safety and loss prevention program, Gallagher has dedicated an entire multimedia platform combining video, lesson plans and bulletin board-worthy posters with a dynamic online venue. Gallagher's Virtual Safety Platform makes it easy for managers to plan and conduct regular training and is also an effective and entertaining way to deliver important safety tips and loss prevention messages. Accessible to all crew members through smart phones, tablets, laptops and even in-store computers at www.ajg.com/mcdonalds-VSP, VSP has received overwhelming positive reviews from all who use it.